Finally decided to release the hilts created for the Legacy mod-pack officially. Most of them are made from scratch except from a re-textured Satele saber. They also utilize custom sounds taken from a variety of Saber fonts from the following people:
Lux
/
Lord Blako
/
Kiennen Schade
Install Instructions
Once downloaded, simply place the .pk3 into your MBII directory.
JediAcademy/GameData/MBII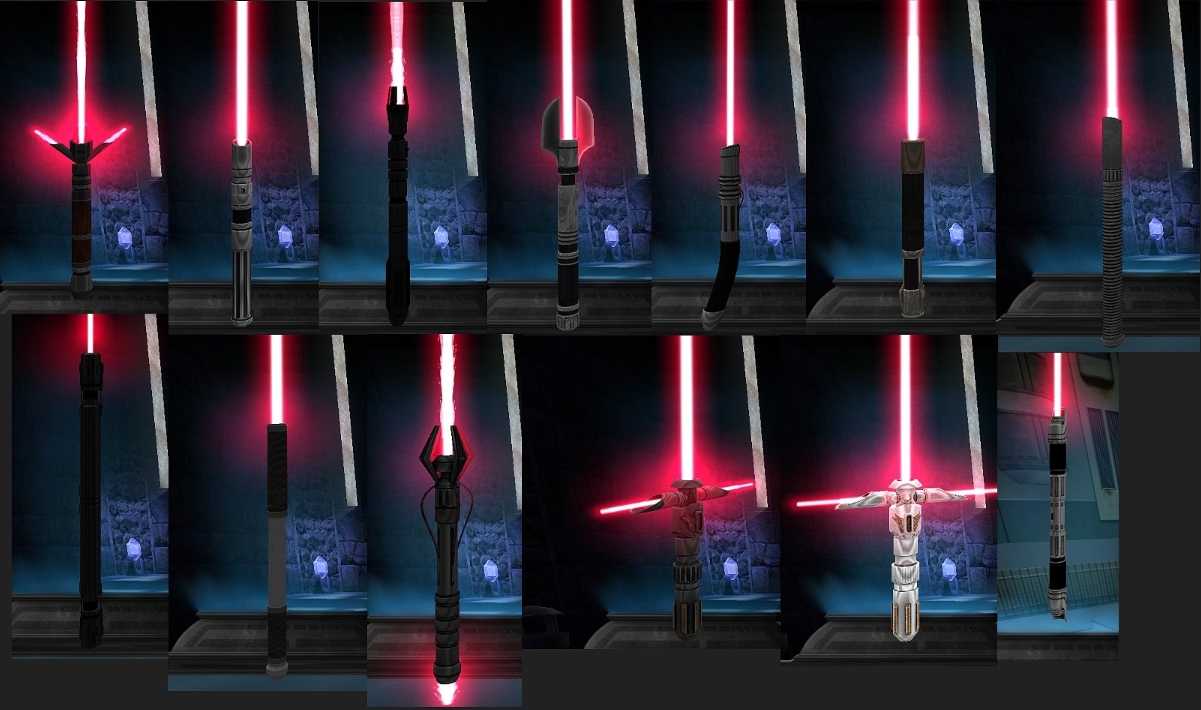 Download