Original Post:



Changes v1.2: [Change] caps, saberburnmarks and gunburnmarks are now much more realistic [Deleted] Main Menu Theme is the vanilla MBII Theme again (That´s why the mod is much smaller now) Changes v1.0: [Change] The blood will be much darker, if it drops on the same ground [Change] The caps...
community.moviebattles.org
DOWNLOAD: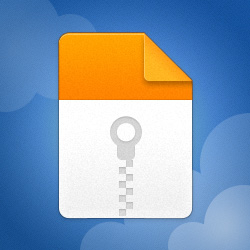 MediaFire is a simple to use free service that lets you put all your photos, documents, music, and video in a single place so you can access them anywhere and share them everywhere.
Video of GoreBattles v1.2 for the Preview:
Next updates will be just pictures.
Changes for Gorebattles v1.6:
- *

change

* bodyburnmarks (Blasterwounds)
- *

change

* saberburnmarks
=[*CONFIG FAILURE! of v1.6 READ WARNINGS!*]=
Changes for Gorebattles v1.7:
(no more failure of config)
- *

new

* config to change the quantity of bodyburnmarks and saberburnmarks

How to config?:



put the mod (.pk3) like usual in your MBII Folder. Start the game, open the console and type:





/exec moremarks





to change the quantity you have to open the console again and type:





/seta cg_ghoul2marks 1 - 30
(30 tested, even more could be possible)
BUT I warn you
:
30
could be
the
limit
, more could causing problems like no marks showing at all or maybe even game crashes or disconnections.
OTHER WARNINGS:
[STILL 1.7] WARNING!:
USING REND2 AS RENDERER CAUSING YOU DISCONNECTING FROM SERVERS IN OPEN WHEN THERE IS TO MUCH BLOOD WHEN MANY PLAYERS PLAYING ON THE SERVER. I HOPE THE REND2-MODDERS WILL FIX THAT. NOTICE THAT REND2 IS STILL IN ALPHA, SO DON´T BLAME THEM TO HARD.
BTW:
The marks (saberburnmarks and bodyburnmarks) look buggy and big af only when you use rend2. On normal MBII renderer they look like on the pictures.
A REQUEST:
I still need help to figure out how we can config, that the blood goes to any direction. The rotation of the blood is already on 360, so maybe we can never fix this cuz the engine wont allow us to do so in Multiplayermode. But someone who know the code well could tell me what to change.




Screenshots for v1.7:

Big Blasterburnmarks from dekafire on clone leg:
Like usual:
Last edited: